It's impossible to learn everything about a place in just five days. But while in Vegas, we tried to absorb as much as we could about the culture and the gist of regular life in Sin City.
Whether it's a western thing, a desert thing, or just Vegas, we're not quite sure. But it was unlike anything we ever experienced.
So what makes Vegas such a special place? Here are five things we learned about Vegas in five days.
1. Size isn't Everything
Prior to visiting Vegas, our Junior Editor, Tristan O'Bryan, joked that you can stay at one end of Vegas and see all the way through to the other side. On arrival, we learned this wasn't too far from the truth.
To start off, the city is mostly flat and boxed in by mountains on all sides. This makes it fairly easy to see from one end to the other, especially from high altitudes.
As far as size, Vegas is located in the Mojave Desert, which is the smallest desert in North America.
In spite of all this, Vegas makes good use of what it's got. There is plenty to do in the small city, whether you prefer the nightlife or daytime activities. The many high rise buildings, restaurants, clubs, malls, and bright lights also help to give Vegas a big city feel.
2. Vegas is the True City of Lights
Bright lights do more than just hide the city's small size. Though it is Paris who holds the world title as "The City of Lights", it is Las Vegas that holds the world record as the brightest city.
According to CNN Science and Tech, "…NASA awards the dubious distinction of the Brightest Spot on Earth to the Las Vegas Strip." If you've ever been to Vegas, you will not doubt this for a second.
Before Vegas, Atlanta and New York City were two of the brightest cities we had ever seen. But compared to Vegas, they are mere candles next to a roaring campfire.
3. Stars Come to Vegas to Die
Another interesting fact we noted on our Vegas trip was that a lot of old stars from the 80s and 90s had residencies at hotels, where they also performed. These were advertised on large billboards all around the city.
We won't name the ones we believe came to Vegas to die, but if you were a big fan of pop music in the 90s and want to relive some of those joyous moments from your youth, Vegas welcomes you!
4. Desert Life is Brutal
When visiting in cooler months, it's easy to forget Las Vegas is, above all things, a desert. However, if you pay attention, the signs are there. There is the beautiful landscape as a constant reminder, but there is also the heat.
That heat hits hardest when you leave the strip to go hiking in the canyon and along the mountain ranges, as we did. While the hiking was fun, and though we stayed safe, hiking in the desert heat has its risks.
According to a 2015 Las Vegas Review Journal article:
From 2005 to Aug. 31. [2015], the primary cause of death for 124 people who died in Clark County was environmental heat stress, environmental exposure or hyperthermia, according to Clark County coroner's office data.

Sixty-six were residents of Clark and Nye counties, and the rest did not have addresses except two from nearby states and one from overseas.
Clark is the Nevada county that Las Vegas falls into.
5. The Nightlife is Crazy
Founder & Managing Director, Alexis Chateau, landed on a Monday night. So our first introduction to Vegas was the nightlife. If you think residents and tourists would be taking it easy on a Monday night, you're wrong.
Our visit to Marquee showed a large and active crowd, though people did start heading home to rest up for work by around 3:00 AM.
There were large screens in the back, and robotic arms that came down towards the crowd slowly and ominously to distribute smoke and confetti.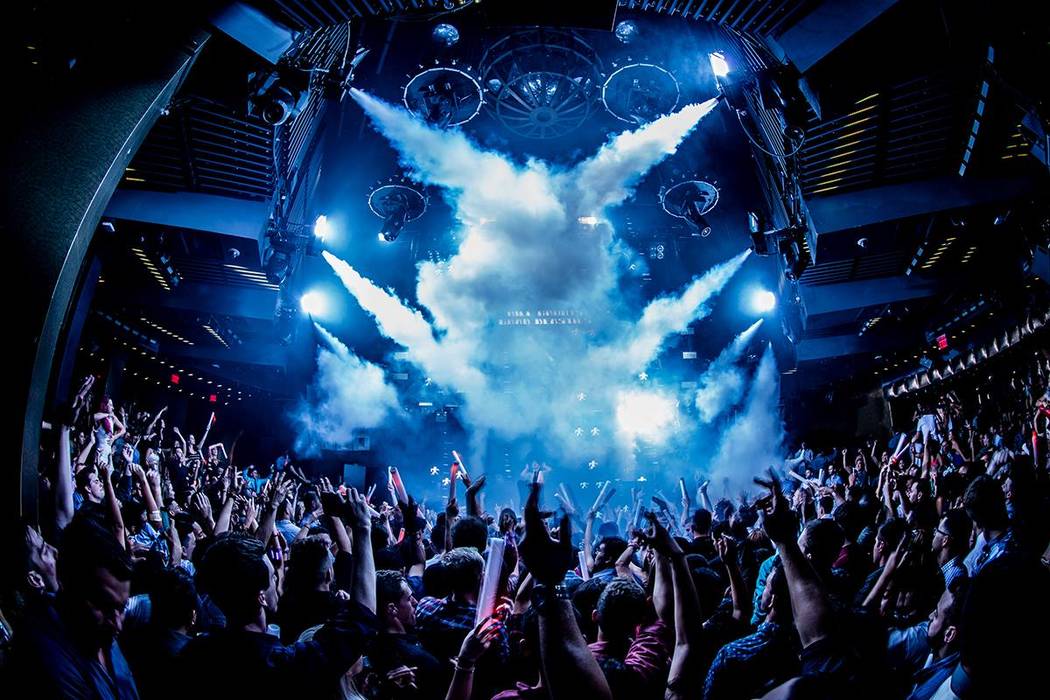 Alex shares, "At one point I turned to Tristan and said, 'If the aliens ever come for us, this is what it will look like'."
Even regular establishments get a touch of the sin in Sin City. Taco Bell's flagship restaurant is located in Las Vegas, and is called Taco Bell Cantina. Unlike its siblings across the U.S., this Taco Bell is essentially a sports bar.
You can have your tacos, while watching soccer, drinking beer, sipping wine, and slurping alcoholic slushies. "Club Taco Bell" also plays music that could rival any club.
If you're interested in seeing this Taco Bell and all the other Vegas wonders for yourself, shoot us an email to get started on your journey. We'll match you with the right flight and hotel at affordable rates!
About Alexis Chateau PR

Alexis Chateau PR is an independent public relations agency with a special interest in lifestyle brands. From education to entertainment to travel, we've worked with clients in all areas of the lifestyle industry since 2006.
The firm is currently preparing for the launch of its in-house travel services to complement the lifestyle and business needs of its clients, team mates, and blog subscribers.
MEDIA CONTACT:
Alexis Chateau, Founder & Managing Director
Alexis Chateau PR, LLC
Email: alexischateaullc@gmail.com
Phone: 404-519-0245